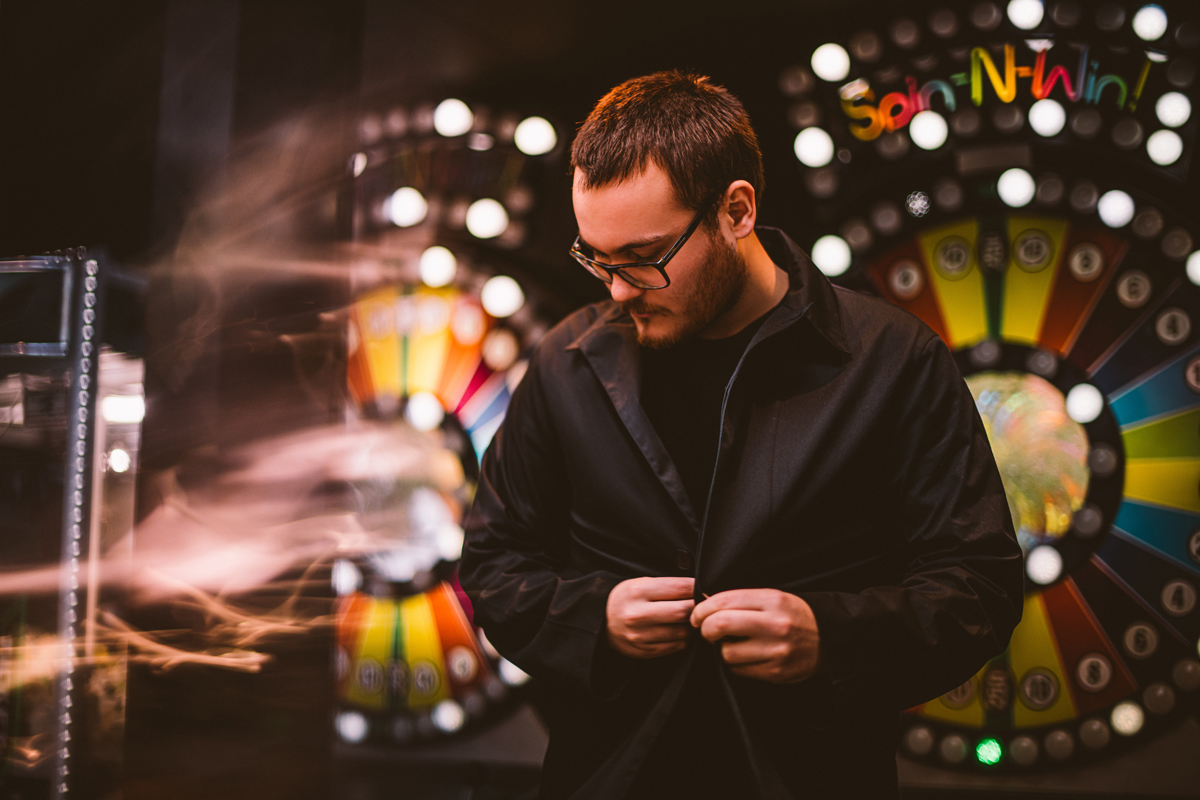 "Restriction Breeds Creativity"
Maximilian Walch is a music producer, sound engineer and multi-instrumentalist based in Vienna, Austria. His keen eye for detailed arrangement has made Max a go-to producer for recording artists coming from all kinds of backgrounds. Among musicians, he is known and respected for bringing an open-minded curiosity to every new project – and never settling for anything less than the best achievable.
Born in Linz, Upper Austria and classically trained in music from an early age, Maximilian has various instrumental and vocal skills at his disposal – piano, violin, and drums as well as years of vocal training and experience singing in ensembles himself.
During his High School times, Max got heavily influenced by early 2000's RnB as well as the locally thriving drum and bass scene and the internet phenomenon of LA instrumental beat culture under the likes such as Timbaland, London Elektricity and Dorian Concept.
Aside from Maximilian's work as a producer, his personal quest for profound musical expression has earned him acknowledgement within both the jazz and contemporary dance scene in his home country. His alter ego Monophobe is his playground, combining jazz chords and synths with acoustic instrumentations and exploring rhythmical structures alike.
Trusted by both major and indie labels, he's been involved in a wide range of projects ranging from mainstream productions to rather underground and experimental creative endeavors.
Max has recently won the 2019 "Amadeus Austrian Music Best Sound Award" for his work mixing pop art formation Bilderbuch's album "Mea Culpa". Furthermore, he is currently enrolled in a Tonmeister degree at University for Music and Performing Arts Vienna.
5K HD – High Performer
Recording: Maximilian Walch, Manuel Mayr
Mix: Maximilian Walch
Mastering: Nikodem Milewski
Künstlerische Produktion: Maximilian Walch, Manuel Mayr
Bilderbuch – Vernissage My Heart
Recording: Bilderbuch, Marco Kleebauer
Mix: Maximilian Walch
Mastering: Sascha Bühren
Künstlerische Produktion: Bilderbuch, Marco Kleebauer
LYLIT – Inward Outward
Recording: Andreas Lettner
Mix: Maximilian Walch, Wolfgang Schiefermair, Ariel Borujow Mastering: Patrick Kummeneker
Künstlerische Produktion: Andreas Lettner
"European Album Of The Year 2019" Nominee
5K HD – High Performer
Recording: Maximilian Walch, Manuel Mayr
Mix: Maximilian Walch
Mastering: Nikodem Milewski
Künstlerische Produktion: Maximilian Walch, Manuel Mayr
2000: Ernst Koref Schule – VS30 Linz – Musikzweig
2004: Akademisches Gymnasiums Linz – Musikzweig
2013: Tonmeisterstudium, Universität für Musik und darstellende Kunst Wien
Piano
Marco Palewicz
Kairo Nishii
Paul Urbanek
Violin / Viola
Susanne Aigner-Haslinger
Irmgard Seidl
Wolfgang Schatz
Drums
Christian Frauscher
Vocals / Choir Ensemble
Kurt Köller
Helena Dearing
Jeunesse Chor Linz – Wolfgang Mayrhofer
Hard Chor Linz – Alexander Koller